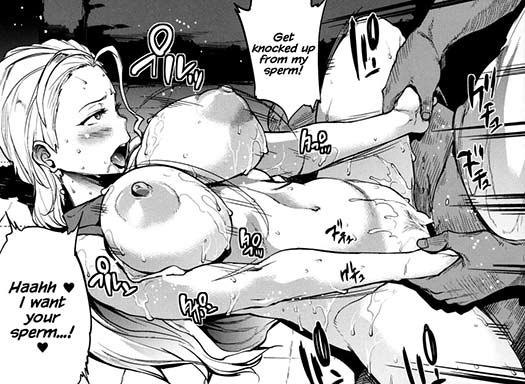 A quickie, this share: Akebi Sasaki has sex with her volleyball club coach. Simple as that, she loves his dominating tone, he enjoys her open lust and that she is proud of being his cum dumpster, they have intense anal and vaginal sex, the end. There are also a few pages with one of the Guilty Gears X girls, if I remember right.
The drawings are excellent in the Erect Touch genre (very hard, crude, strongly contrasted, excessive gaping), however I must warn you, I didn't see it coming, there are 3 scat pages (pp. 9-10-11) that destroyed all libido in me for a two good hours. You may have better not read this one, I won't blame you (I wish I had known in advance, personally T___T.)
By Erect Sawaru, I also share Oppai Infinity (250 pictures), Seme Chichi (187 pictures), Pandra 1-2 (417 pictures), Shinkyoku No Grimoire – Pandra Saga 2nd story (659 pictures, Complete), Osanazuma Bakunyuu Nurunuru Soap-jou, Zeen, Eikoku Shiki Goukon Gyakunan Jutsu, The Legend Of Paya Gang Bang Of The Wild and Mugippai.