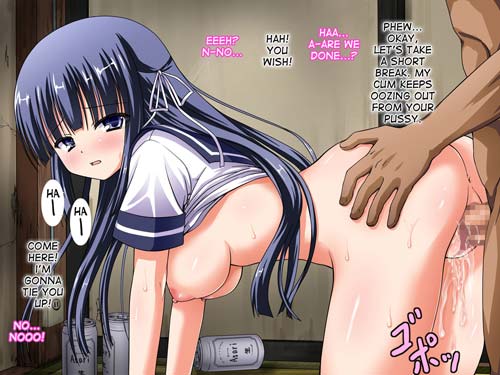 Desudesu, commissioned by Immortalitis, brought us this translated CG pictures set, so I guess thanks are an order, even if that's not something I enjoyed. But, hey, I can also make an effort


In short, here, a teen girl on the verge of entering a typical romantic relation with her boyfriend, is sexually mindbroken by her scumbag of a physical education teacher. What follows is training to be a cum dumpster, basically. Binding, walking around naked, aphrodisiacs, ending with the boyfriend's sad masturbation to the girl's video.
See ? Lots of "meh" for me, but if you like it, to each his own.